---
Home
Paintings
Contact Information
Biography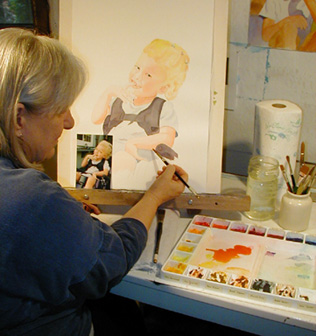 In the last twenty years I have taken many art classes and studied portrait painting through workshops by well known contemporary watercolor portrait artists. I have been especially influenced by Jan Kunz, Al Stine, and Carol Orr. Recently I've been plein air painting with Elizabeth Young and well known Sonoma County artist, Shirley Roberts.

The first time I really became excited about paintings and sculptures was on a summer European study tour when I was a student. I especially loved the paintings of Mary Cassatt, Paul Cezanne and Vincent Van Gogh as well as the sculptures of Michelangelo. That trip had such an impact on me that five years later, I moved to Paris to study French art, culture and language. I lived there for fifteen months.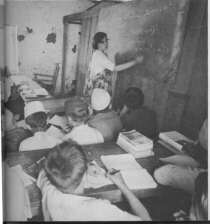 After returning to California, I taught high school science, math and French in Long Beach, California until volunteering for the Peace Corps. As a Peace Corps Volunteer in Nepal, I taught science, math and English for two years in a small village in the eastern hills. I then joined the teacher training staff for two more years in Nepal. I was totally immersed in Nepali art, culture, religion and language for four years.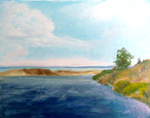 Currently, I'm painting plein air landscapes and seascapes such as this view from Jenner, California in oil.

I'm also painting portraits in watercolor or oil. Through the years, I've
enjoyed painting people very much. Portraits are such a challenge! Nothing is
more difficult or more rewarding than catching a person's characteristic
expression in a painting.
---
Website by Lois Phillips